Security Threat Report 2021
1.5.2021

Joe Levy, CTO of Sophos says, "If you want to go quickly, go alone, but if you want to go far, go together." Teaming up with the right technology ally for your business is critical to be able to survive and navigate the ever-changing security threat landscape. Through our partnership with Sophos, Datasmith can better protect our customers. We have access into tools that can greatly change the future for your business.
Cybersecurity environments may have grown more complex – but we can help simplify your defenses.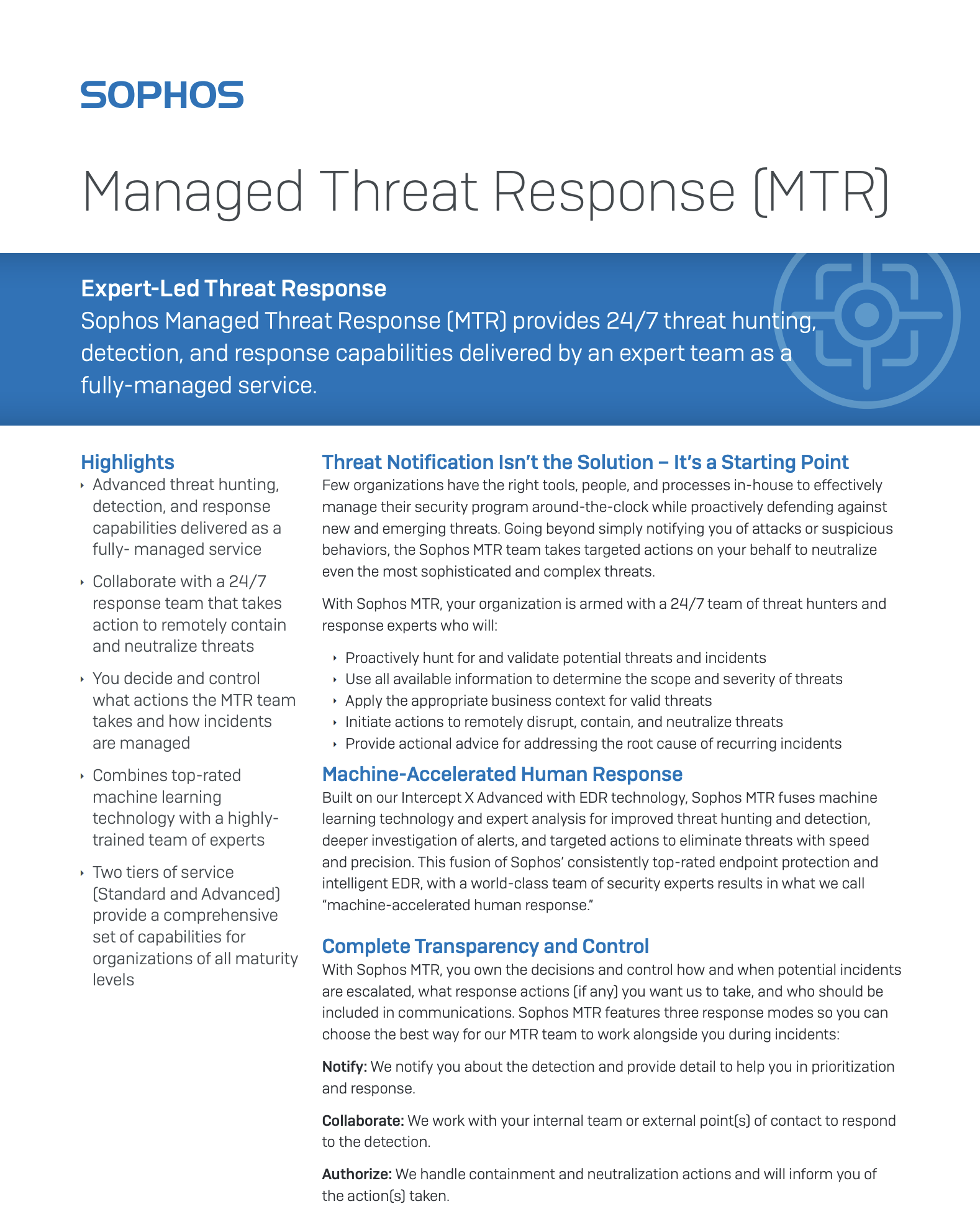 In the Sophos Security Threat Report 2021, we learned that it's not just the pandemic that has altered the workforce – but also new technology and the reliance of non-traditional platforms that offer inroads for cybercriminals. More people are shifting back to the office and hackers are already planning how to take advantage of new attack vectors as the workforce evolves.
Sophos Managed Threat Response (MTR) provides 24/7 threat hunting, detection, and response capabilities, which gives you complete transparency and control over your network.
This solution was named the "Best Managed Security Service" by Channel Partner Insight just last month. Datasmith has acquired a deep expertise in implementation of this for businesses like yours.
You can download this guide to understand the role MTR can play in supporting your plan or schedule a consultation to learn how we bring your security plan to life. You deserve the best protection there is.
Please follow and like us: