Smiling Through an Office Overhaul
D. Clifford Construction is a Massachusetts-based commercial and residential company that's been in business for more than 30 years.  They specialize in asphalt paving and handle large scale projects ranging from runways to roadways, highways to high school parking lots.
D. Clifford Construction is a Minority Business that works closely with general contractors. They are one of the state's approved vendors for critical infrastructure entities such as Massport/the MBTA and Mass DOT (Department of Transportation/Highway Department).
Jim Reger, General Manager, is a veteran in the field and former president of a multi-state operation. After serving as a consultant for D. Clifford Construction, he joined the company full time.
As many clients do, Jim connected with Datasmith Network Solutions through word-of-mouth. He had "heard good things" about Paul Smith and his team, and set up a meeting to talk.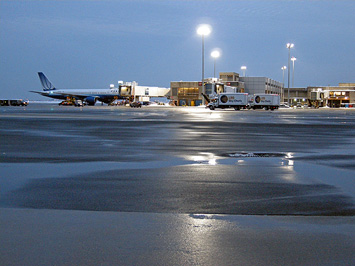 Initially Jim wanted to upgrade their antiquated phone system, but after Datasmith analyzed the situation and returned with a comprehensive Cloud-based recommendation, Jim saw the potential. He says good-naturedly, "Datasmith took us from the Stone Age into the Future."
The Datasmith package included hardware, software, networking and support. "Their follow-up and training were excellent," Jim notes. "They showed us how to navigate the system, learn the jargon. They even helped us set the time on our phones."
D. Clifford paid for hardware and software, but as part of their service, Datasmith consolidates monthly Cloud-related service fees, so D. Clifford has to deal with only one invoice.
"This is a hosted IP PBX system," Paul Smith of Datasmith explains, pointing out the automated features and high degree of functionality.
"PBX" ( Private Branch Exchange) refers to a telephone exchange that serves a dedicated business or office as opposed to a phone company or common carrier that serves the general public. "IP" refers to part of the VoIP (Voice over Internet Provider) terminology.
"VoIP has significant advantages for phone systems," Paul adds. "It means the customer does not need phone lines at all, just their broadband service, in this case from Comcast."
Industry sources cite others IP PBX benefits too, including easier installation and management, cost saving, less wiring, scalability, and better customer service.
"The final install included laptops for the office or remote use," Paul continues. "We added managed antivirus protection for their computers and a hosted exchange for emails and group scheduling. Online Faxing capabilities are done through email. In the process, we upgraded the network switch and firewall, and we provided a scanner to scan documents into the computer."
"The Scan Fax in itself is a godsend," says Jim. "Now we can transmit 15 faxes in 3 minutes rather than 3 hours, and we can photocopy with the touch of a key." In a business that relies on moving plans and documentation, this functionality is essential.
Paul notes, "Our solution also included Quickbooks online for financial data management and Box.com, a secure Cloud-based platform for unified communication. This is where they keep all their Word and Excel documents."
The move to all-digital ushers in a paperless workflow for D.Clifford Construction. This solution increases productivity by enabling content sharing, thus eliminating the need to print, edit, and file documents. Even better, all documents can be accessed from smartphones and tablets, greatly facilitating ease of use in the field.
"Datasmith made it simple," Jim explains. "This technical leap has changed everything."
"We now have a real phone system with messages that go to my office phone, computer and cell. I can actually 'see' verbal voice mail. Calls transfer flawlessly which adds efficiency to our internal operation. While customers might not be aware of these changes – our business was not interrupted — they will enjoy a faster, smoother experience. We are very pleased."
17 West Street, 2nd Floor

| Walpole, MA 02081 Copyright © 2020 Datasmith Network Solutions.
Please follow and like us: