How Much Do Power Outages Cost Your Business?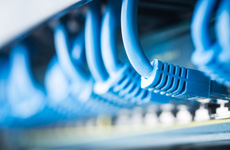 It's bad enough when the lights go out, and you lose your favorite TV program and AC. Not fun grocery shopping and replacing a fridge full of food after a prolonged blackout. But for a business, the impact of power disruption can be far more detrimental. The Data Center Journal cites the Consortium for Electric Infrastructure to Support a Digital Society (CEIDS) study which explores the direct cost of power disturbances to U.S. businesses. The study shows that even short-term outages (they found that 49% of outages last less than three minutes) can have a profound effect:
The average cost of a one-second outage is $1,477
The average cost for a three-minute outage is $2,107
The average cost for a one hour outage is $7,795
A few years ago a company selling generators hit home by noting, "A Massachusetts restaurateur estimated that he lost $3,000 in sales based upon one afternoon without power." So much for the gloom and doom. Datasmith can help you prepare for power surges and energy failure that jeopardize data and disable phones and internet. Remember, lack of business continuity is not only inconvenient for customers, but it's detrimental to your bottom line.
How to Prepare for a Power Outage
There is one vital tool that can not only protect your business but keep it running during a power outage: The Cloud. The cloud allows your business to:
1) Keep Your Information Safe: Store information on virtual servers
Have you ever considered the Cloud for your business? It's not as elusive as you think. Cloud computing frees businesses from the expense, concerns and space requirements of owning physical equipment.  In instances of power failure, your data is safe and secure on virtual servers, independent of your local network, removed from the place of impact.
No repair or relocation due to fires or floods
No rebooting or recovery for "down" machines
No work stoppage or production loss
No revenue interruptions
Even better, using the Cloud cuts costs because spend is based on licensing fees rather than equipment purchase.  So regardless of company size, you pay only for what you need.
2) Allows Remote Access for Employees
If your business loses power, your employees could have power access at home or through cellular data. Cloud based applications like Office365 and RingCentral allow your employees to work from anywhere. In instances where wires are downed or debris blocks the path to recovery, you can have employees set up to work from virtually anywhere, eliminating downtime.
Want to learn more about the Cloud?  Call Datasmith at 508-668-1936 or inquire online. In an emergency, Datasmith customers can always find help at 888-854-2554, our 24/7 support line.
Not IF, but WHEN You Lose Power
As David Botkins, spokesman for Dominion Virginia Power, said in a recent Washington Post article, "It's not if you are going to lose power, it's really a matter of when." In fact, power disruption is such a pressing economic concern, that Eaton hosts a "Blackout Tracker." Check it out to see the impact in your area.
Having technology at hand to anticipate and circumvent power outages can safeguard against downtime. The Electric Power Research Institute (EPRI), referencing the IntelliGrid Research Project, IntelliGrid Research Project Portfolio , offers some suggestions:
Select technologies that best meet current /future business needs and regulatory requirements while minimizing the risk of early obsolescence and vendor lock-in
Create an overall architecture that integrates the many intelligent devices, communications networks and enterprise systems to utilize resources and provide information to all users
Manage the tremendous amount of data … and effectively present the information to the people who need to take action.
Manage a growing network of intelligent devices that have different capabilities and that use different protocols and data formats in a way that optimizes performance.
Ensure that the workforce has the skills necessary to design, operate and maintain equipment and systems that use new technologies
So let's save candlelight for those romantic dinners. Datasmith can work with your team to make sure that even if your lights go off, your information is safe and your system stays on.
17 West Street, 2nd Floor

| Walpole, MA 02081 Copyright © 2020 Datasmith Network Solutions.