How Datasmith Can Optimize Your Office
1.25.2021

The traditional home internet setup doesn't always run as it should. At Datasmith, we understand the importance for your remote workers to reliably connect to everyday business tools without worry or poor performance. With Bigleaf SD-WAN (Software Defined Wide Area Network) you'll never miss a beat when it comes to getting your work done.
What if we told you we can bring you even more workplace flexibility with a Virtual Desktop? We're not just talking about cloud backups and security measures. We're talking about the 64% of organizations in the United States now leveraging Virtual Desktop services to improve and streamline their operations.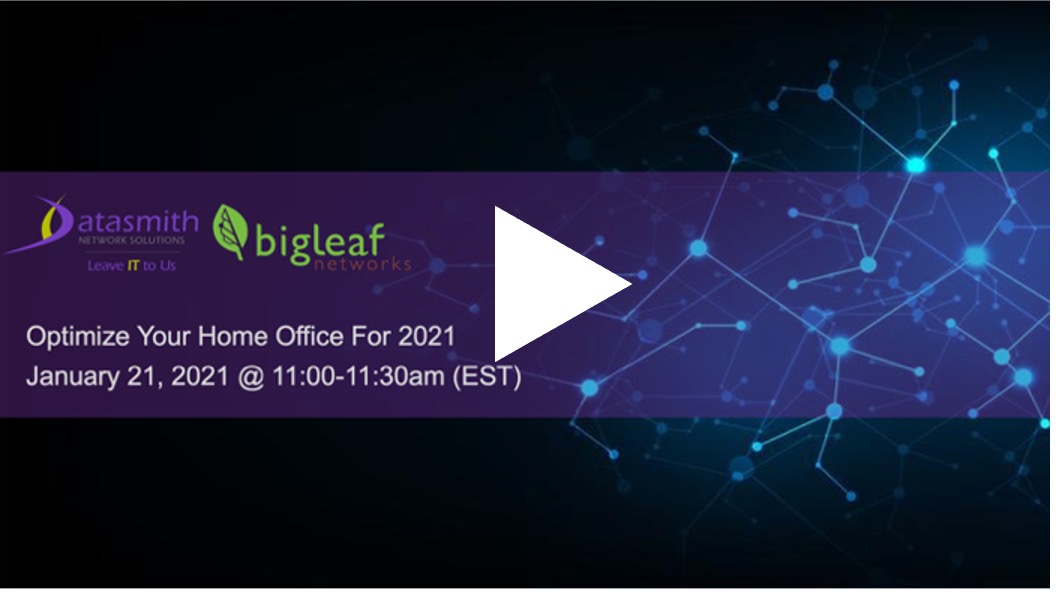 Earlier this month some of you got to hear from Paul Smith, President of Datasmith, to learn more about these leading solutions for the office. Didn't get a chance to join us live? You can watch the webinar recording on our YouTube channel here.  
You can also sign up to join our next 30-minute webinar on February 24th at 11:00am as Paul takes an even deeper dive and demo for Virtual Desktops.
Looking to schedule a personal demo or seeking additional information? Simply email us below and we will schedule a quick and free consultation with a member from the Datasmith team. We look forward to hearing from you.
Please follow and like us: